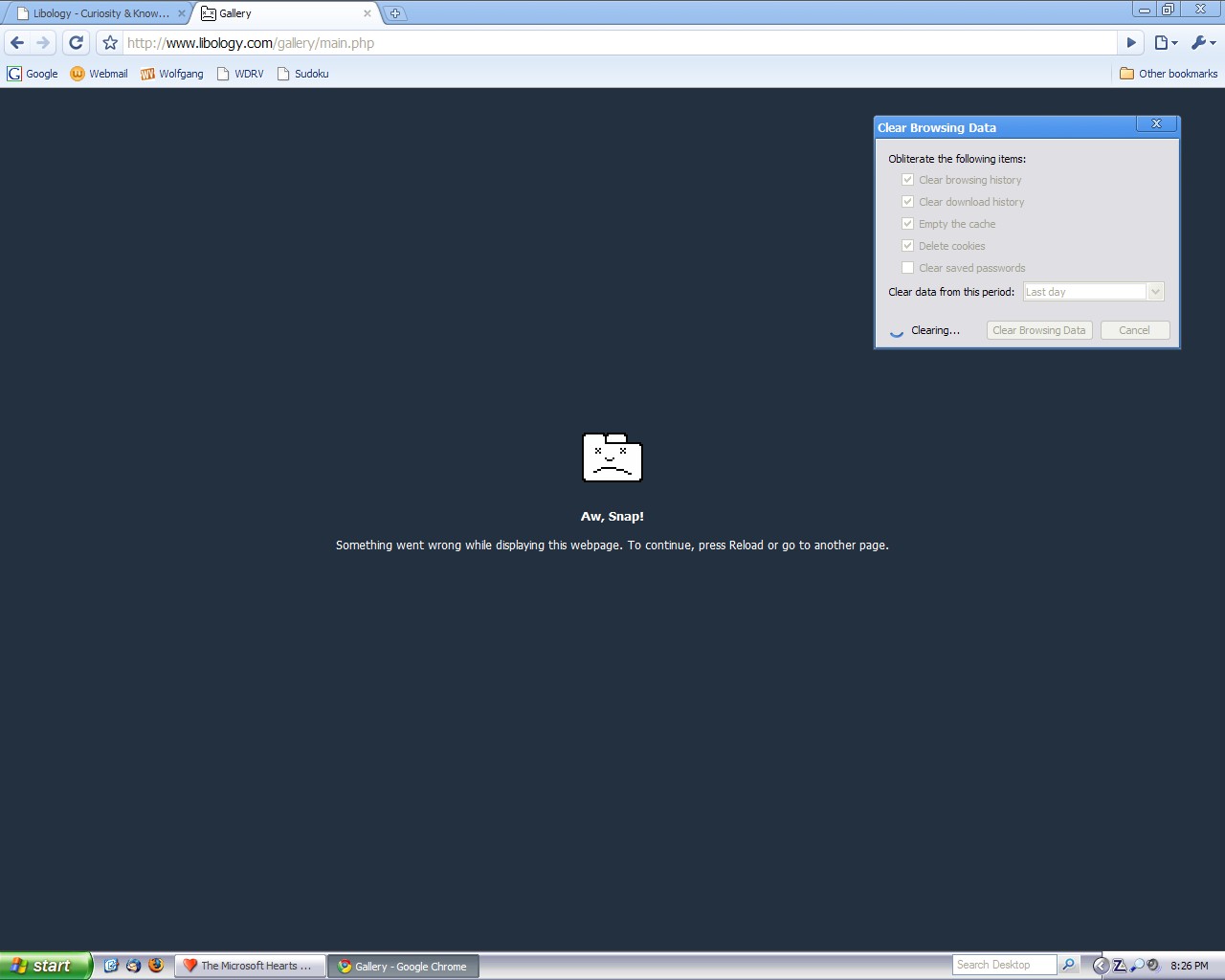 Steps:
1) Uninstall Chrome
2) Open Windows Explorer
3) If you do not have Show Hidden Files enabled, then in Windows Explorer hit Tools - Folder Options - View -Select 'Show Hidden Files and Folders - OK.
4) Navigate to C:\Documents and Settings\[the user you're using]\Local Settings\Application Data\Google
5) Delete the Chrome folder. (some process had this folder locked for me, so I had to navigate into each subdirectory within the folder and delete all files manually)
6) Reboot
7) Install Chrome


If you are using Google Chrome web browser and "Aw, Snap" or "He's Dead, Jim!" happens no matter which website you go, please follow the instructions below.